Tree of Life – Level 1, Lesson 3: Love 2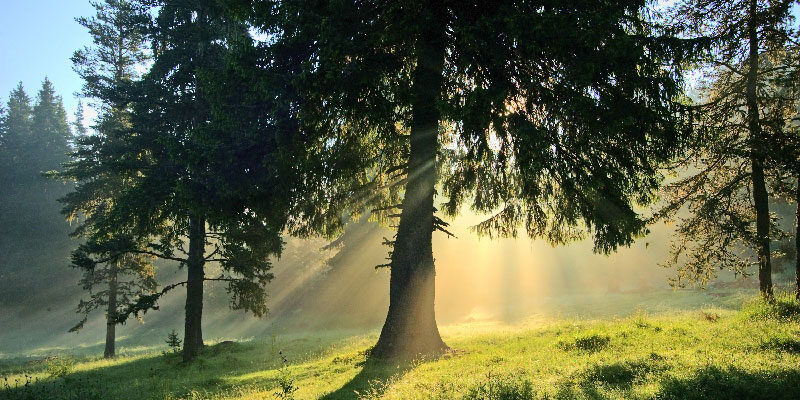 St. Matthew
5:44 But I say unto you, love your enemies, bless them that curse you, do good to them that hate you, and pray for them which despitefully use you, and persecute you.
5:46 For if ye love them which love you, what reward have ye? Do not even the publicans the same?
19:19 Honour thy father and thy mother; and thou shalt love thy neighbor as thyself.
22:37 Jesus said unto him, Thou shalt love the Lord thy God with all thy heart, and with all thy soul, and with all thy mind.
22:39 And the second is like unto it, Thou shalt love thy neighbor as thyself.
24:12 And because iniquity shall abound, the love of many shall wax cold.
St. Mark
12:38 And he said unto them in his doctrine, Beware of scribes, which love to go in long clothing, and love salutation in the marketplaces.
St. Luke
6:35 But love ye your enemies, and do good, and lend hoping for nothing again; and your reward shall be great, and ye shall be the children of the Highest: for He is kind unto the unthankful, and to the evil.
7:41 There was a certain creditor who had two debtors: the one owed five hundred pence, and the other fifty.
7:42 And when they had nothing to pay, he frankly forgave them both. Tell me, therefore, which of them will love him most?
11:42 But woe unto you, Pharisees! for ye tithe mint and rue and all manner of herbs and pass over judgment and the love of God: these ought ye to have done, and not to leave the other undone.
16:13 No servant can serve two masters; for either he will hate the one, and love the other: or  else he will hold to the one, and despise the other. Ye cannot serve God and mammon.
St. John
8:42 Jesus said unto them, If God were your Father, ye would love me: for I proceeded forth and came from God: neither came I of myself, but he sent me.
10:17 Therefore doth my Father love me, because I lay down my life, that I might take it again.
13:35 By this all men know that ye are my disciples, if ye have love to one another.
14:15 If ye love me, keep my commandments.
14:21 He that hath my commandments, and keepeth them, he it is that loveth me: and he that  loveth me shall be loved of my Father, and I will love him, and will manifest myself to  him.
5:19 If ye were of the world, the world would love his own:  but because ye are not of  the world, but I have chosen you out of the world, therefore the world hateth you.
21:15 So when they had dined, Jesus saith to Simon Peter, Simon, son of Jonas, lovest thou me more than these? He saith unto him, Yea, Lord; thou knowest that I love thee. He saith unto him, Feed my lambs.
Romans
5: 5 And hope maketh not ashamed; because the love of God is shed abroad in our hearts by the Holy Ghost, which is given unto us.
5: 8   But God commendeth his love toward us, in that, while we were yet sinners, Christ died for us.
8:39   Nor height, nor depth, nor any other creature, shall be able to separate us from the love of God, which is in Christ Jesus.
12: 9   Let love be without dissimulation. Abhor that which is evil; cleave to that which is good.
12:10   Be kindly affectioned one to another with brotherly love; in honor preferring one another.
13:10   Love worketh no ill to his neighbor: therefore love is the fulfilling of the law.
I Corinthians
8: 3   But if any man love God, the same is known of him.
II Corinthians
2: 8 Wherefore I beseech you that ye would confirm your love towards him.
5:14 For the love of Christ constraineth us; because we thus judge, that if one died for all, then were all dead.
8:24 Wherefore shew ye to them, and before the churches, the proof of your love, and of our boasting on your behalf.
Galatians
5: 6   For in Jesus Christ neither circumcision availeth any thing, nor uncircumcision; but faith which worketh by love.
5:13 For, brethren, ye have been called unto liberty; only use not liberty for an occasion to the flesh, but by love serve one another.
5:22 But the fruit of the Spirit is love, joy, peace, long-suffering, gentleness, goodness, faith.
Ephesians
1:4 According as he hath chosen us in him before the foundation of the world, that we should be holy and without blame before him in love.
2:4 But God who is rich in mercy, for his great love wherewith he loved us.
5:25 Husbands, love your wives, even as Christ also loved the church, and gave himself for it.
Philippians
2:2 Fulfill ye my joy, that ye be like-minded, having the same love, being of one accord, of one mind.
I Thessalonians
5:  8 But let us, who are of the day, be sober, putting on the breastplate of faith and love; and for a helmet, the hope of salvation.
II Thessalonians
2: 9-10 Even him, whose coming is after the working of Satan with all power and signs and lying wonders, and with all deceivableness of unrighteousness in them that perish; because they received not the love of truth, that they might be saved.
I Timothy
6:10 For the love of money is the root of all evil; which while some coveted after they have erred from the faith, and pierced themselves through with many sorrows.
II Timothy
4: 8 Henceforth there is laid up for me a crown of righteousness, which the Lord, the righteous judge, shall give me at that day, and not to me only, but unto all them also that love his appearing.
Hebrews
6:10 For God is not unrighteous to forget your work and labour of love, which ye have shewed toward his name, in that ye have ministered to the saints, and do minister.
I John
2: 5   But whoso keepeth his word, in him verily is the love of God perfected:  hereby know we that we are in him.
2:15   Love not the world, neither the things that are in the world.  If any man love the world, the love of the Father is not in him.
3: 1   Behold what manner of love the Father hath bestowed upon us, that we should be called the sons of God:  therefore that world knoweth us not, because it knew him not.
3:18 My little children, let us not love in word, neither in tongue; but in deed and in truth.
4: 7   Beloved, let us love one another; for love is of God; and every one that loveth, is born of God and knoweth God.
4: 9 In this was manifested the love of God toward us, because that God sent his only begotten Son into the world, that we might live through him.
4:17 Herein is our love made perfect, that we may have boldness in the day of judgment: because as he is, so are we in this world.
 LOVED
John   
3:16 For God so loved the world, that he gave his only begotten Son, that whosoever believeth in him should not perish, but have everlasting life.
LOVETH
Hebrews
12: 6   For whom the Lord loveth he chasteneth, and scourgeth every son whom he receiveth.
I John
2:10 He that loveth his brother abideth in the light, and there is none occasion of stumbling in him.