Tree of Life – Level 1, Lesson 3: Love 1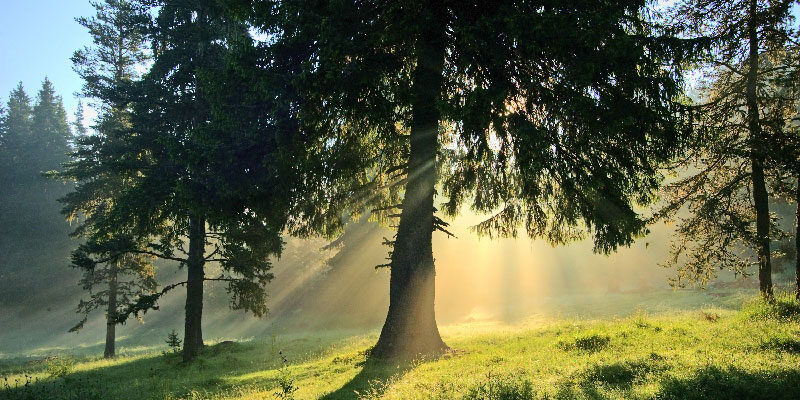 LOVE is a source of power, though it of itself has no power.  Love is the reciprocal action of give and take. Love creates a vacuum that necessitates reaction. Remember, Nature abhors a vacuum, but Nature does not repel love. Nature merely says that if we love—we must be loved.
The Creator naturally loves his creation, and this love keeps the creation satisfied, in all of its many facets of Life.
Jesus said, "if you love me, keep my commandments." Now we see that the requirement of loving Jesus is the keeping of his commandments. All of his words and sayings are his commandments, and as we grow in Love, we automatically shall keep every one of them.
THE LAW OF LOVE
Love is a part of the Law, the Law that runs the Universe.  Love is a divine attribute, having its origin in the act of creation.  The creation must automatically manifest it, since the creation is nothing more than the materialized substance of the Creator.
Therefore Truth says divine Love always is, always has, and divine Love always will supply our every need.
Love is functional in the Law. It is the generator by which Law works—as we have said, the source of Power.
RIVER OF LIFE
Love is also the River of Life that flows from the throne of God.
Without Love, we cannot see God, for we have to reach to God, the act of Love, to see The Creator, as the Creator functions through love action.
 LOVE—BIBLICAL REFERENCES
In Psalms 31, verse 23,  "Love the Lord, all you his saints!  The Lord preserves the faithful, but abundantly requites him who acts haughtily." Because it is the Lord of Love who preserves the faithful."
In John 15, verse 17:  "Greater love has no man than this, that a man lay down his life for his friends." In loving one another, we love the Creator, for the Creator is present in each and every one of us.
Love necessitates giving and sharing, without hope of reward, as we see in John 3, verse 16: "For God so loved the world that he gave his only Son, that whoever believed in him should not perish, but have eternal life."
In John 4, verse 19:  "We love, because He first loved us."  We see here that our Love is the result of the Creator's Love, and the manifestation of all our love is nothing more than the effect of God loving all His creation.
In Romans 8, verse 35:  "Who shall separate us from the Love of Christ?  Shall tribulation, or distress, or persecution, or famine, or nakedness, or peril, or sword?"   Paul desired to know who was able to separate us from the Love of God—the only answer to that question is we ourselves.  Because we are more than conquerors through him that loved us, and neither death, nor Life, nor angels, nor things present, nor things to come, nor powers, nor height, nor depth, nor anything else in all Creation will be able to separate us from the Love of God in Christ Jesus our Lord.
In Romans 13, verse 10:  "Love does no wrong to a neighbor, therefore Love is the fulfilling of the Law."
The night is far gone, the day is at hand. Let us then cast off the works of darkness, and put on the armor of Light, and we will demonstrate Love.
In I John 4, verse 18:  "There is no fear in love, but perfect love casts out fear.  For fear has to do with punishment, and he who fears is not perfected in love."
In Galatians 5, verse 22:  "But the fruit of the Spirit is Love, joy, peace, patience, kindness, goodness, faithfulness."
In Ephesians I, verse 5:  "He destined us in love to be his sons through Jesus Christ, according to the purpose of His will."
In I Corinthians 13, verse 13:  "So faith, hope, love abide, these three, but the greatest of these is Love."
In I Corinthians 13, verse 1:  "If I speak in the tongues of men and of angels, but have not Love, I am a noisy gong, or a clanging cymbal."
In I Corinthians 8, verse 3:  "But if one loves God, one is known by Him."  Here again that love of God—he has knowledge of God.
LOVE THROUGH KNOWING
Love of the Creation gives us knowledge of the Creation.  Love of man gives us knowledge of man.  It is spiritually correct to say that we cannot know anything without loving it.  Love is a controlling factor.  It restrains in many instances from doing damage to creation of God, and His Creation as seen in 2 Corinthians 5, verse 14: "for the love of Christ controls us, because we are convinced that one has died for all, therefore all have died."
ITS VALUE
Truly Love is a thermostat and keeps our vehicle of expression well under control.
Let us pray for Love, let us seek Love, and when we receive it, let us exercise it, let us hold fast to it.
For it is a precious stone, a valuable part of our functioning here.
Jesus said in John 15, verse 5:  "As the Father has loved me, so have I loved you; abide in my love."  So Jesus stated that he loved mankind in the same respect and regard and in the same manner as the Creator loved it.  This is the secret of true loving.
It is not something that is simply there to be used, but it is something we ourselves create, through proper use of Universal Mind.
GOD LOVE
The Creator creates the creation, and in turn, the creation continually recreates the Creator.
This is the Father Mother God having divine activity of give and take, within its own androgynous Being.  This is Love expressed cosmically.
In reality, this is what man and woman experience sexually on the individual level.
This, too, is an expression of the divine Will of the Father.
Whether it is expressed physically, mentally, spiritually, or materially, it is never sinful, but always virtuous.
Our prayer for you is that you allow the Love of God to be shed abroad in your heart in perfect peace.