The Tarot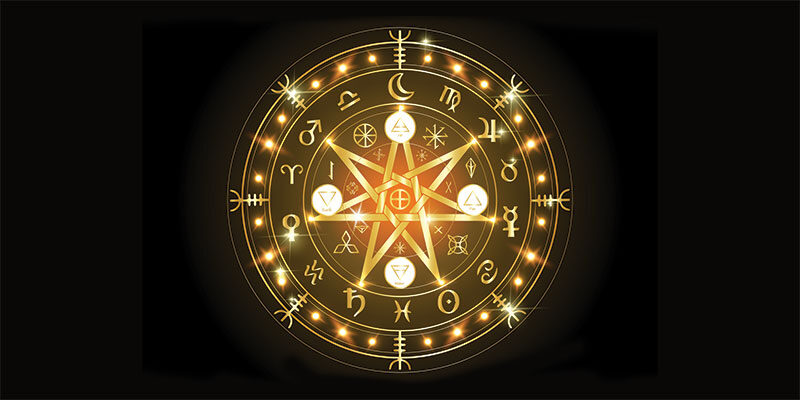 The first twenty-two cards of the Tarot, known as the Major Arcana, outline the Path of Initiation that each of us must go through on our return to our Creator. The sole purpose of this Path is realizing our true inner Self and our unity with Creation. Although the cards are used mainly for divination these days, we find that the Tarot's greatest value is in its symbolism and the way it uses symbolic imagery to describe the process of soul development. This is how we teach the Tarot. Check out our books, Keystone of the Tarot with Meditations, Jewels of the Wise, and our Tarot 22 Keys — The Major Arcana cards. And join us as we travel the Royal Road on the Way of Enlightenment to the God-Self within.
---
Keystone of the Tarot with Meditations
A concise guide to recognizing and understanding the symbology of the Major Arcana in your everyday life. Along with the illustrations of the Major Arcana cards, it contains coloring instructions for each card, meditations on each card, and teachings about The 32 Paths of Wisdom on the Tree of Life. (Previously two volumes, Keystone of the Tarot and Tarot Meditations.)
172 pages, paperback $22 and Kindle Edition $9.99 available on Amazon
---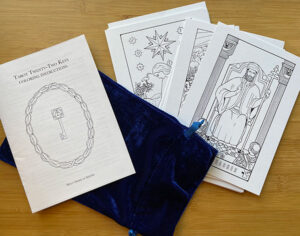 Tarot 22 Keys — The Major Arcana (coloring deck)
The Tarot Major Arcana, also called the 22 Trumps of the deck, represent the Path of Initiation and depict the workings of mind and soul on the Way of Enlightenment. Coloring instructions included.
26 plates, black & white deck with coloring instructions and velvet pouch, cardstock. $20 includes shipping and tax.
We recommend Prismacolor Watercolor Pencils (set of 12 or 24) for the best results coloring the cards. 
---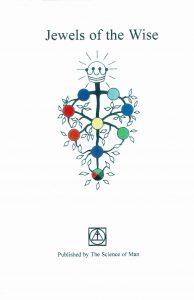 Jewels of the Wise
Offers the reality of the Esoteric Tarot in a clear and simple way, with pictures. This text book covers the twenty-two Tarot Keys as well as the Cabala and the Tree of Life. Chapters also include Letters, Origins and Alchemy.
204 pages, spiral bound, illustrated. $12 plus shipping
Available from scienceofman.org
---
Go to Audio Catalog: Tarot to listen to lectures on the Tarot given by Helen Blighton former director Holy Order of MANS, and Jason Lotterhand former director of Builders of the Adytum.