Book of Order – Chapter 16: Education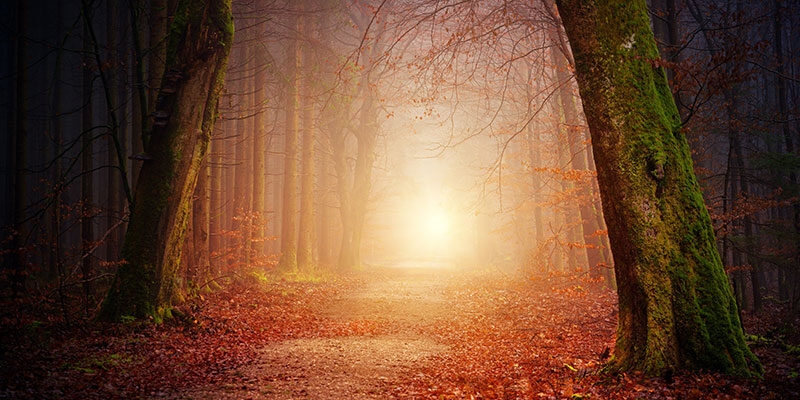 To implement the teaching of the Universal Law of Creation, in accordance with the teachings of Jesus Christ, and those of other great avatars, and for the brotherhood of man in service to one another arid to God, an intensive education program is offered.
The program is constructed on a four year continuous teaching basis enabling an incoming student to begin classes immediately upon entering.
Following acceptance by the Esoteric Council, newly accepted students report to the person in charge of education at his center to submit a record of previous education, to have the "Scholastic Record" initiated for him, and to receive instructions and materials for beginning his course of studies.
Students will be given examinations at the completion of major sequences of study.
The person in charge of a center or mission station education department will use the education manual as a guide. He will enroll each entering student by filling out three copies of the scholastic record and transcript requests as needed. One copy will be retained for the office file and two copies will be sent to the Apostleship Center.
He will issue a Bible, a copy of the Golden Force, a copy of the Daily Prayer of the Brothers, the Tree of Life and any other material required at that time. He will give the following assignments:
The student shall submit a summary of two chapters of the New Testament daily, except Sunday.
He shall submit a report weekly on one chapter of the Golden Force until completed.
He shall learn the Daily Prayer of the Brothers and become familiar with the Tree of Life Study Plan.
He shall study the By-Laws carefully.
He shall read and be familiar with the way of life of the Order as set down in the Student Handbook.
At the completion of three months or the taking of first vows, whichever is later, the student shall begin monthly book and science reports. Instructions on these will be given at this time, by the person in charge of the education department.
Twenty-four science reports of at least 1000 words will be submitted at a rate of once a month. The first seven reports shall be on those subjects listed in column one Level III, Tree of life. The remaining 17 reports shall also be taken from Level III, Tree of Life.
These will be factual reports derived from serious study of the subject, from generally accepted scientific sources. Their purpose is to round out the student's liberal education and to acquaint him with subjects valuable in communication and living.
The Koran arid Bhagavad-Gita will be read, and a written report submitted by the student. A total of 24 book reports will be required of 600 words each, at the rate of one monthly after first vows, with some credit being allowed for previous college work.
All students receive 19 hours of classes per week in Bible study. Philosophy, Science and related subjects.
A transferring student shall report to the priest or brother in charge of education and turn in all books and brother house materials. He will confirm the completeness of, and initial his records before departure. He will carry with him a package of his education reports arid records in lieu of his destination.
Upon arrival of his destination, the brother will immediately submit this package to the one in charge of education. Any student who leaves the Order is not permitted to take any educational material with him.
Priests will submit all book and science reports to the Director of Education at Central headquarters not later than six months after ordination. The 15,000 word Bachelor's Thesis shall be submitted not later than nine months after ordination.
All members who are full brethren must finish their educational requirements according to whatever position or branch of service they are following, within 4½ years of active membership in the Order.
In a New Station
When they have gathered seven vowed students approved by the Esoteric Council, they will establish an educational department in accord with the educational manual.
A "library" or bookshelf shall be maintained at each Center, under the direction of the educational department, which shall be at all times available for student reports; it shall include copies of the Golden Force1 Book of By-Laws, The Discovery, Memoirs of a Mystic, Stars of Heaven, Book of Order, and other books published by the Order for distribution. Also each library shall carry a complete set of Tree of Life Lessons which may not be removed from the room, but are to be available for reading on request.
All materials used for teaching purposes shall be from the Tree of Life and in accordance with the following Education program in the By-Laws.
All teachers shall add those revelations which come to them in class, for the needs of that class.
By-Laws
All scholastic reports for each term shall be made to the Central Headquarters of the Order, and kept in personal jackets.
For further information on curriculum arid educational requirements, see the book of By-Laws available at each Center for all students on request for reference.
Elective Curriculum
Bachelor of Ministry: Granted to those Brothers and Sisters who have completed a required program of study as listed in the By-Laws.
Bachelor of Spiritual Counseling: One in whom the spiritual senses manifest are qualified to counsel others. He will complete a required program including courses in Bible references1 and Spiritual Psychology, followed by a comprehensive examination.
All Spiritual Counselors, who are licensed by the Holy Order of Mans, shall maintain their membership in this Order, regardless of the organization in which they are working.
Bachelor of Christian Education: All members must finish their educational requirements according to whatever position or branch of service they are following within a 4½ year period of entrance into the Order.
Bachelor of Spiritual Physician: Must be over 21, of excellent mental and physical health. Will train in scientific prayer and magnetic healing, etc., as well as general concepts behind both medical and homeopathic medicine.
All Spiritual Physicians, who are licensed by the Holy Order of Mans, shall maintain their membership in this Order, regardless of the organization in which they are working.
Doctor of Divinity: There shall be an interim period of five years after the receiving of a Bachelor's Degree. Application must be made formally in typewritten letter to the secretary of the Esoteric Council, through the office of the Director of Education1 to commence research toward the degree.
COURSE: Hours per week, Total # of weeks 
Bible Philosophy: 4, 24
Philosophy Level I: 4, 48
Philosophy Level II: 4, 24
Advanced Philosophy Level III: 4, 48
Hebrew Philosophy: 5, 32
Christian Psychology: 1, 48
Life of Paul: 4, 48
Comparative Religious Practices: 2, 24
Ministerium Practicum: 3, 98
Counselor Training: 4, 8
Ministerial Training: 4, 12
Priesthood Training: 5, 24
Special Courses: 4, 48
Arabic Writings: 4, 24
Individual Studies
COURSE: Hours per week, Total # of weeks
Bible Study: 6, 24
Literature: 3, 96
Science: 3, 96
Mind Principles & Application: 2, 16
Comprehensive Examinations
First Year: Covers the Bible and First Level Philosophy
Second Year: Covers all Level II Philosophy & Psychology
Third Year: Covers all Philosophies, Arabic Writings, Ministerial Training
Fourth Year: Comprehensive Examination of all studies listed above