Book of Order – Chapter 15: Ordination & Priesthood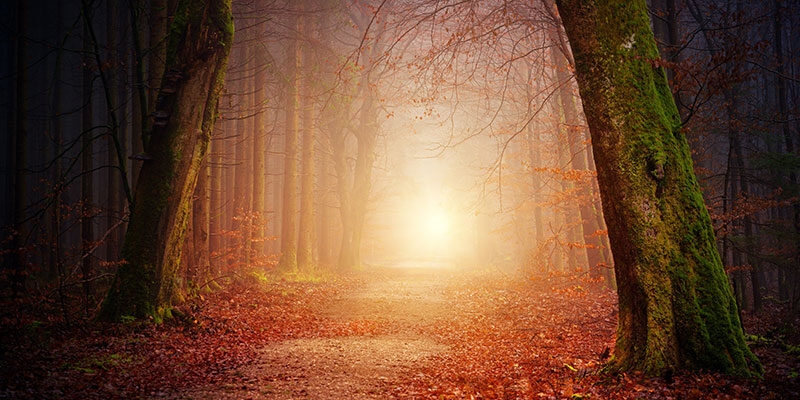 Ordination
Those brothers of our Order whom receive the greet privilege and blessing of Ordination, are vowed into the Divine Order of the Golden Cross after the Order of Melchizedek, as priests for the rest of their lives here. The vows of the Priesthood extend from one lifetime into another, for seven incarnations total. They are full servants of the Head of our household (the Earth), Jesus Christ.
The priest through the Ordination receives the Divine Edict – that whatsoever he binds on Earth is bound in Heaven, and whatsoever he binds in heaven is bound on Earth.
Priesthood
Those of you who have taken the final step and have become my priests — falter not, question not yourself. But then you question me, so I ask of thee, why do you question me? I have once told you – do you not believe me? I have told you that you shall do greater things, and in this day ye shall go forth and reap the harvest – for it is ripe with golden grain.
Hesitate not, for this is doubting. If you have trouble, are afraid, seek your counsel with the Brotherhood or with me, or he who leads you. Hearken not to the empty noises of empty brains around you.
All things are possible in the spirit. For God created all things through the spirit. Therefore all things are possible in the Spirit.
Seek the way of the golden dawn. Watch for the rise of the sun, and it is rising in your life and in many. And they shall come in great flocks to you, seeking your help, arid your healing.
Trust me, I am with you. Be not afraid for all things will be given. Let the spirit move as a thrashing machine before you, reaping the grains of the harvest that ye shall winnow and bring unto the barns for the winter wheat. For the winter will come when man shall be without.
And as I said – "Ten thousand shall fall on thy right hand and ten thousand on thy left, and not a hair of thy head shall be touched".
Go now, be not sorrowful. Be not without joy. For the time of peace is coming, even though you see the clouds of war – the time when the dove shall come. And it shall have a place to live.
From day to day just go forth and do that which thou art bid, and thy heart shall be full of joy and thy body shall be full of youth, and thou shalt reap the harvest of many ages.
For this is in the Book of God, in the 11th Chapter, like the 11th chapter of Hebrews.
For he who follows the Order of the Golden Cross has emancipated himself through my Word and my Law. For you are my elect.
He who enters the priesthood has left the wheel of Karma, as you call it, but has sacrificed himself that he shall be bound to the priesthood during seven incarnations, and shall then be free to choose his way.
For he that has received the Light of my Son and works with him shall see me in manifestation at some level of the heavens.
For I say unto you that you shall be known as ministers, or Masters of the Law — priests of the gospel – and thou shalt be known, you, as Master of the Work, for this I have given unto you.
For let him who is my Priest move forward step by step, without hesitancy, and seek not the counsel of men, but of the Holy Elders, for I say unto you, man would only defile thee, and bring thee to naught.
But if thou seek only the knowledge of the Father within thee, or of the Council of the Elders, thou shalt never come to naught.
He that has reached My priesthood, and honors Me not, doeth blasphemy unto the Host, because the Host is My servant arid I am their Guide.
For any Priest who heads my houses also stands in judgement of me; for these are my elect to whom they give shelter, and I call for an accounting of each one.
Let every man be a school unto himself, that has accepted my Priesthood.
For he that accepts me accepts great wisdom.
For I say unto you, in this day man shall fulfill all the Law, if he enters into the ministry of God.
Lo, a minister-priest shall not only serve at the altar, but he shall also serve those who are hungry of body.
He shall serve those who are hungry for knowledge-for knowledge shall open the way of activity which is prayer.
And though once he has been begotten of the Father, through the taking of the Holy Oath, he shall not cease.
For if he refuse it, he shall find confusion, and an eternal fire shall burn within him until lie makes good his vows.
Lo, it is better that he knew not at all, than to hold in his hand the power of the scepter.
And woe unto him that seeketh not out my little ones, but turneth his head, for I shall turn my head upon him, and he shall wander in darkness.
For as he disregards the Father, so He shall disregard him and he shall pass over anguish.
For first shall come the widows and orphans, whether by divorce or natural means. Second shall come the widowers and their orphans.
Seek not mentalities, but spiritualities. For he who would follow me must give up his all, and this all means all – mind, body, and spirit.
Teach these young priests that there is a much higher price to the priesthood than what they have been taught, for reading will not do it.
Tell my young priests that I expect more of them than the time they have been given to aspire. But listen for my Voice, and they will do well.
People are to accrue a priestly radiation that people will feel. This will be fostered by the reading course material given to the minister's class to read.
We are to realize that we are outside of the social order.
I expect my young priests when they are ordained, to continue their studies, and not stop as many of them have.
Father Blighton said:
There is a necessity for better understanding among the priests of what their responsibility and their authority is. We don't want to set a lot of rules. Having been granted divine ordinance, they must yet remember that they are setting paces for the students. And their relationship with the students would be such that the students may hold this in respect -which cannot be done unless they hold this authority. In their own quarters this is different, but when with students they must hold their own authority, and feel it. Because if they are as students with students, they cannot hold that authority and respect
Discipline cannot be used with students unless the priest knows within himself that he has the divine authority of Jesus Christ. This he has to carry with him, and he can carry it. He can be pleasant and joyful; but it is when you have it in your heart, then you can be respected as a priest. If you have doubt or question within yourself you will not be obeyed. If you have another thought of anything else you want in life, you haven't got it yet.
There are people who may have other things happen to them. But if you get hit, and you have the mantle drop on you, you'll look back and say, "This was just kindergarten.'
Every fully ordained priest shall serve Communion once a day. This does not mean that he has to serve at a morning or Sunday mass; he may instead serve communion unto himself, at his own private altar, at any time prior to high noon.
Those who manifest and prove to the Esoteric Council their spiritual attainment (after finishing their school work and passing the First Examination) may apply for the Priesthood or other special training and Ordination if the Council accepts them as worthy.
A priest, after being ordained, shall serve mass as an assistant for twenty days and ten days he will serve the transmutation.
Being a Priest unto Thyself:
A servant who is a priest unto himself is one who disciplines himself, who takes the responsibility of his own actions and performs his duties out of his own love of God and man, and doesn't wait to be told what to do, and then do it only because he was told to.
He exemplifies the teachings of Jesus Christ through his own actions at all times.
He does live in the shadow of Jesus Christ.
Prophecy – The seeing arid proclamation of events, situations, or persons that are to come in the future. All things that are to manifest themselves in this the Material World, have first a form in the Heaven Worlds through which they manifest, and a Prophet is one who sees these forms thus knowing that in the future they will manifest here in this world.
"THE PRIESTS SHOULD BE FRIENDS TO THE STUDENTS AND BROTHERS, BUT AT THE SAME TIME HOLD THEIR RESPECT — NOT BY SNOBBISHNESS, BUT BY THEIR SERVICE TO THEM."

Revelation from the Master,
May 25, 1972
"SEE THAT EACH OF THE PRIESTS, WHEN THEY ARE IN THE HOUSE, SPEND BETWEEN 9:00 and 10:00 P.M. IN THE CHAPEL IN MEDITATION WHEN THEY ARE GOING TO GIVE PRAYERS."

"ALL PRIESTS SHOULD HAVE ONE HOUR AT NIGHT BEFORE

MIDNIGHT FOR MEDITATION IN THE CHAPEL."

Revelation from the Master,
May 21, 1972
"ALL TEACHERS AND PRIESTS ABOUT TO BE ORDAINED SHOULD GO TO CONFESSION, AND THE OTHER PRIESTS SHOULD GO TO CONFESSION ALSO."

Revelation from the Master,
May 25, 1972
"I COME TO YOU TONIGHT TO GIVE UNTO YOU THE GUIDANCE

WHICH YOU SEEM TO HAVE LACKED. I HAVE SEEN MY LITTLE ONES

IN THE FIELD, AND WHEN THEY MEET THOSE OF ANOTHER PRIESTHOOD WHO EVEN MAY HAVE FAILED, THEY GO TO THEM. NOW LISTEN WELL. FOR I SAY UNTO YOU, BE THEY PRIESTS OR LAYMEN, IF

THEY COME NOT TO YOU, WAIT UNTIL THEY DO. YE ARE MY ELECT,

AND YE SHALL JUDGE THE EARTH."

Revelation from the Master,
September 16, 1971