Tree of Life – Level 1, Lesson 5: Mind 3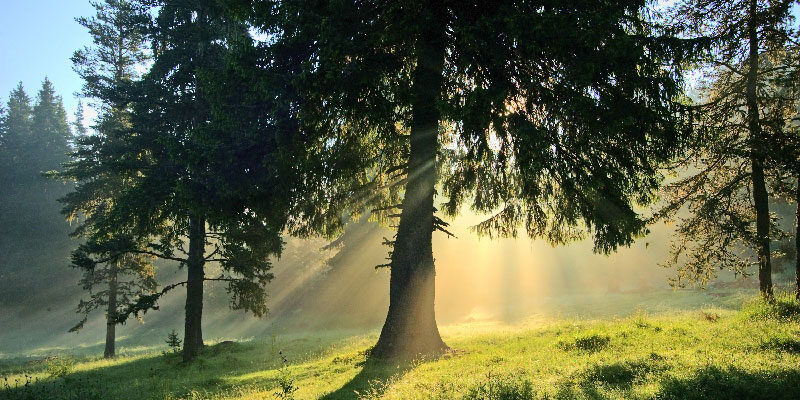 There is but one mind and that mind is the Great Creative Mind and we live and move and have our being in that Mind.
Each one of us uses a part of that Great Mind and makes it a personalized part for our own use. Therefore we have put a wall around a part of that mind. This is why we feel that we are separated from God until we are in the lower stages of illumination.
The basis of all energy is in the mind of God as God is in Mind. Thus it is that we have the statement in Romans 8: 5 & 6 –
"For they that are after the flesh do mind the things of the flesh, but they that are after the Spirit mind the things of the Spirit. For to be carnally minded is death, but to be spiritually minded is life and peace."
II Timothy 1: 7 –
"For God hath not given us the spirit of fear but of power and Love and a sound mind."
The awareness of the spirit of a sound mind is given to us by the Father, through dedication and yielding up all unto him.
We see in II Corinthians 8:12 –
"For if there be first a willing mind, it is accepted according to that a man hath and not according to that he hath not."
This teaches us to be of willing mind; without willingness, nothing can be accomplished. God our Father will not force us to do anything. We must be willing of ourselves to do the will of the Father.
The reference of the term "to mind" is to pay attention to that which takes concentration. Using the mind function in concentration is the act of giving "life" to that which we are paying attention to. The way this works is that God Energy is the radiation of the mind.
IN THESE LAST DAYS
If we as manifestations of the Sons of God dare to operate in Carnal Mind we shall surely die or become separated from the God Energy.
To be Spiritually Minded is Life
The Spiritual Mind is the Mind of Christ, and the Bible stands fast on this.
SELF DISCIPLINE
We must exercise the Mind constantly for God. We must be prepared to use the mind for God. In Philippians 2: 5 & 6 –
"Let this mind be in you, which was also in Christ Jesus:
Who, being in the form of God, thought it not robbery to be equal with God."
PEACE OBTAINED THROUGH THE MIND
Isaiah 26: 3 –
"Thou will keep him in perfect peace whose mind is yielded" to the Christ.
The Christ does the functioning; as it is functioned by the Christ it will begin to produce the Christ in you.
The doubtful mind is the mind of fear, and has not been introduced to perfect love.
Luke 12:29 –
"And seek not ye what ye shall eat or what ye shall drink, neither be ye of doubtful mind."
God is your source of your supply.
Romans 14:5 –
"One man esteemeth one day above another: another man esteemeth every day alike. Let every man be fully persuaded in his own mind."
In the study of any philosophy based upon a thorough examination of mans mental and spiritual existence, that associated with the Soul is mind, and mind is an attribute of the soul: the brain is not logically of the body of man unless we admit that the mind is an attribute of the Soul. This distinction between brain and mind is apparent as we study the mental activities and possibilities of man, and with Spinoza and a number of other careful and unbiased scientists we agree that:
"The human mind cannot be absolutely destroyed with the body."
Whether we accept the theory of other scientists — that man physically evolved to his present physical body because of evolution through all the lower forms of animal life — or refuse to accept it, the fact remains that among primitive man in his first phase of Soul-personality — evolved as an image of God.
It is also true that man's automatic functions of reflex and body type is recorded in the Soul Sheath.
Our birth is but a sleep and a forgetting,
the soul that rises with us, our life's star
hath had elsewhere its setting and cometh
from afar.